Arepa's Station gives you the taste of Venezuela in Cambridge. Venezuelans love corn bread and an arepa is a piece of corn bread that's folded around a filling to make a sandwich or wrap. We fill our arepas with delicious fillings based on family recipes. The result is wonderful authentic Venezuelan food. We import high-quality corn flour (PAN) to make our delicious arepas. Our corn bread is gluten-free, dairy-free and vegan, so no worries there, and our homemade fillings offer an option for everyone. Whether you're a meat lover, a vegetarian or a vegan, we can make you an arepa we think you'll love. Check out our stall in Cambridge market square, keep an eye out for our food truck on the roads around Cambridgeshire or ask us to provide the taste of Venezuela at a special event you're organising. We'd love to meet you.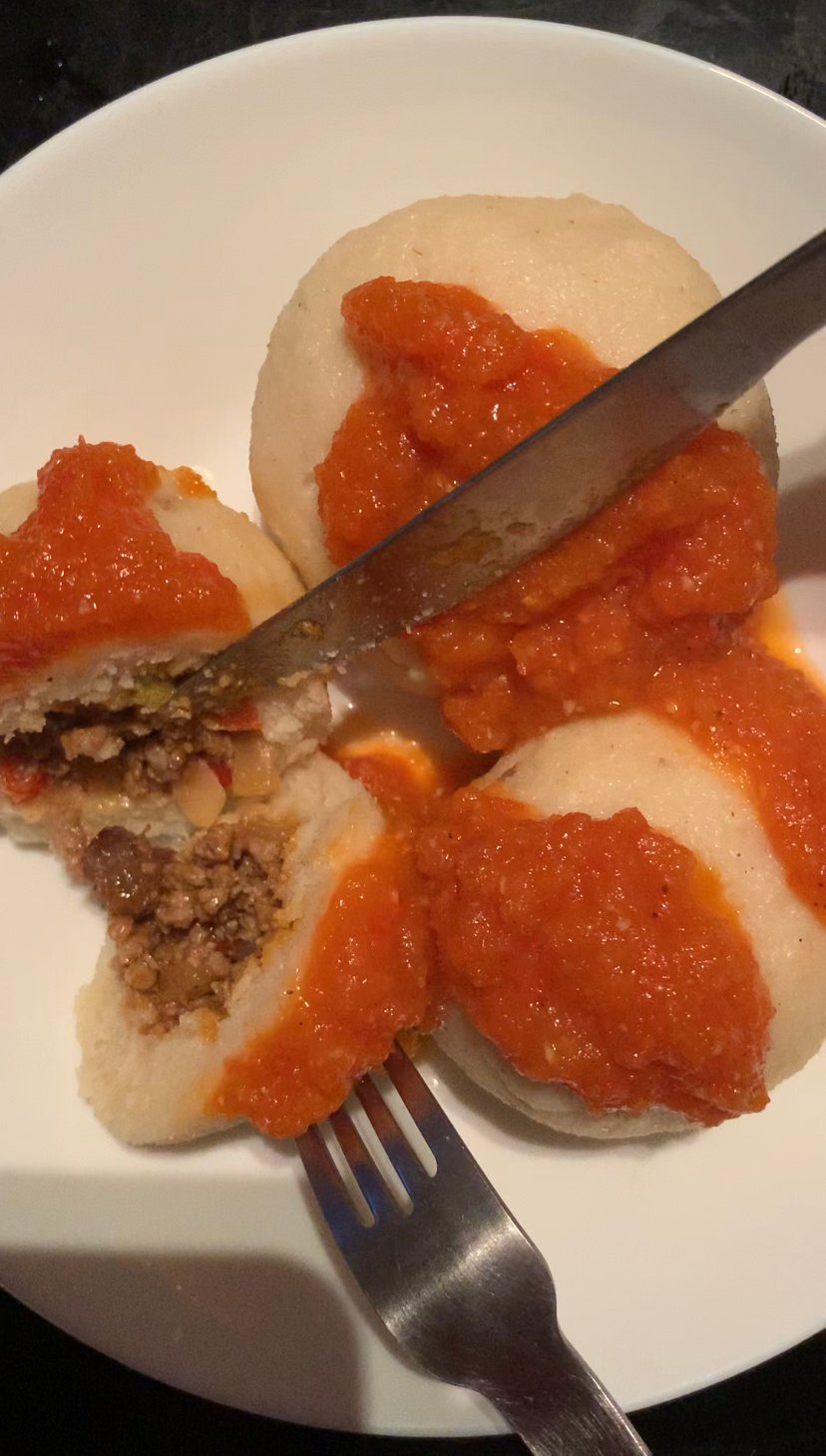 Recipes
It is a little ball made with arepa dough (so yes, it is gluten free!) and stuffed with a tasty stew, similar to the one used in hallacas, our traditional Christmas dish, and they're bathed in a homemade tomato sauce. It is easy to make but has a lot of steps, so… are you inspired? Let's go for it!
Read More »
Recipes
Hello, arepa lovers! We are proud to present mandocas to you. Made with maize flour, same as arepas, they have a delicious sweet taste.
Read More »
Recipes
Hello, arepa lovers! We are super excited for this recipe, it is a gluten free version of one of our favorite Venezuelan dishes.  Tequeños are
Read More »